Mary Mattingly, 2013 Realtor of The Year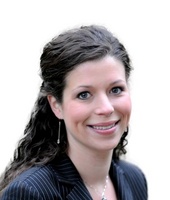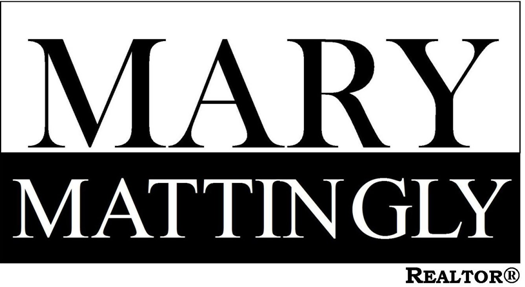 Mary Mattingly has dedicated more than a decade of her life to assisting all walks of life in their real estate needs. With Mary, real estate is about more than just moving a property from one person on a title to the next. She is passionate and enthusiastic about helping her clients accomplish their individual real estate goals. These goals can be personal, family, financial, career based, investment based....and so many more things. Mary is an excellent listener and easy to talk to, all while being straightforward, professional and stellar negotiator. Year after year Mary has been a multi-million dollar producer, specializing in first time home buyers, move up sellers, and investor portfolios.

Mary states," To me, being a Realtor is much more than a job or a career choice; it is a passion that I hold dear. Building trust and relationships that last a lifetime grant me the greatest joy."
Born and raised in Owensboro, KY, upon graduating from Owensboro Catholic High School, Mary ventured out for college and obtained a degree in Business Administration from the University of Louisville. She began her professional career as an Account Executive for a
national real estate advertising and publishing company. After being associated with several Realtors, Brokers, Loan Officers, and other affiliates, Mary decided on a leap of faith to pursue her career as a Realtor®. Her license was obtained in May of 2007. From 2007-2010 Mary was a full time Realtor and a member of the Greater Louisville Association of Realtors.
In early 2010, Mary and her family decided to move back to Owensboro to be closer to family Most people don't know that Mary is one of six children and has roots in Daviess County that date back 6+ generations in the area.
Mary was honored to be voted the 2013 Greater Owensboro Realtor Association Realtor of the Year, and is very involved in the Realtor Association having serving on the Board of Directors, as MLS Committee Chairperson, Finance Committee, Meetings Committee, PR Committee, and she participates in the non-profits Aid the Homeless, Inc., Home Ownership Matters, and Habitat for Humanity.
When not working, you can find Mary playing in her backyard or running around town with her three "Assistants"; son, Nate (age 9), daughter Ann-Marie (age 6), and husband of 14 years, Jeremy. She enjoys dining out, cooking, and bluegrass. Mary is an all around Kentucky girl with a genuine dedication to exceeding her clients' needs, wants, and goals.
Contact Mary Mattingly anytime! You won't be disappointed.